Hunting and Fishing Academy
Learn to hunt
Tennessee Wildlife Federation's Hunting and Fishing Academy provides hands-on instruction in the art of being an outdoorsman to hunters and anglers of all ages, races, and genders. No matter your skill level or phase of life, Hunting and Fishing Academy has a way for you to get outside with confidence.
Begin Your Outdoor Journey
Discover Tennessee's wilderness by being in it. Live, eat, and wake up underneath the big Tennessee sky while you get to know wildlife from outdoorsmen and women with a lifetime of experience.
No previous experience necessary. We will provide all the equipment and training you'll need for a great experience.
Hunting and Fishing Academy
Classes and events
More from Hunting and Fishing Academy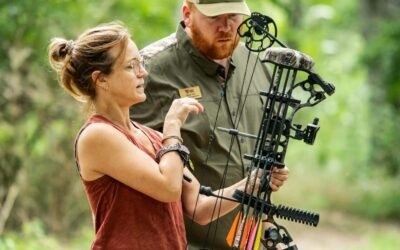 Tennessee Wildlife Federation is reconnecting residents with the Tennessee outdoors through its hands-on hunting and fishing workshops.
read more
Get the latest conservation news and actions to take!