Media Contact
If you are a member of the media or a partnering organization and you need anything beyond what is provided below, please contact:
Kate Hill, Interim Director of Communications
Email: khill@tnwf.org
Office: (615) 353-1133
The Federation and TWRA
Tennessee Wildlife Federation is sometimes confused with the Tennessee Wildlife Resources Agency (TWRA), the state agency responsible for setting and enforcing hunting, fishing, and boating regulations. However, the Federation is an independent nonprofit that focuses on conservation policy, youth engagement, and habitat restoration. Our work is made possible through the generosity of donors and grants.
LOGOs
Please do not modify or distort the logo. Use the version that offers the highest contrast to the background being used to ensure legibility.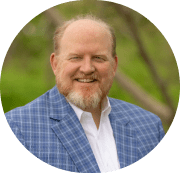 Michael Butler
Chief Executive Officer
(co-executive)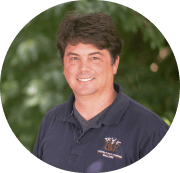 Kendall McCarter
Chief Development Officer
(co-executive)
About Tennessee Wildlife Federation and its Programs
Tennessee Wildlife Federation
Tennessee Wildlife Federation is one of the largest and oldest nonprofits dedicated to conserving Tennessee's wildlife, waters, and wild places.
The Federation brings together and represents the various interests of hunters, anglers, wildlife watchers, and other outdoor enthusiasts who are committed to conserving our state's wildlife and natural resources.
Shaping effective, common-sense conservation policy is at the heart of the Federation. It's the tool we have used to help wildlife rebound and thrive ever since our founding in 1946.
We are advocates, educators, and boots-on-the-ground conservationists who work to ensure sustainable access to the outdoors. You can support the fight for our wildlife and wild places by donating today at tnwf.org/donate.
The Federation is also on the ground statewide.
Through its Habitat Conservation program, the Federation is restoring and conserving thousands of acres of wetlands, grasslands, forests, and streams and rivers.
It engages this generation of conservationists and the next through Hunters for the Hungry, Hunting and Fishing Academy, and the Tennessee Scholastic Clay Target Program.
Conservation Policy
Tennessee Wildlife Federation is the only wildlife organization with a regular presence on Capitol Hill in Nashville.
The Federation advocates for science-based, common-sense policy solutions to often complex problems affecting wildlife, water, wild places, and people's access to those resources.
The Federation also actively monitors and challenges proposals that would negatively impact the diverse natural resources of the state—from bills in the Tennessee General Assembly to process changes within federal agencies.
At the federal level, we work closely with a large network of like-minded organizations of all sizes to make meaningful change nationally.
In addition to working with lawmakers, the Federation engages with the many state and federal agencies that impact the wellbeing of Tennessee's natural resources.
Over the decades, the Federation has successfully advocated for:

the establishment of multiple state agencies focused on wildlife and the environment;
the adoption of clean water and air rules;
the passage of the Wetlands Acquisition Act;
and led the successful campaign to amend the state constitution to secure the right of every Tennessean to hunt and fish.
Habitat Restoration and Conservation
Tennessee Wildlife Federation's Habitat Conservation program partners with private landowners and public agencies to restore and conserve habitat in four major habitat types in Tennessee—wetlands, grasslands, forests, and streams and rivers.
The program also leverages the Federation's expertise and connections to facilitate the acquisition of critical lands and to improve access to Tennessee's most prized public lands.
The Habitat Conservation program carefully seeks projects that provide significant value to the context of the surrounding landscape, not simply create isolated habitat.
The Habitat Conservation program has restored or conserved more than 15,000 acres, planted more than 500,000 trees, and assisted with land purchases that have improved access to thousands of acres of public land.
Tennessee has lost approximately 60 percent of its wetlands and more than 90 percent of its grasslands. One-third of the state's streams are of such poor water quality they cannot support a healthy population of fish and other aquatic wildlife, and almost 40 percent are not fit for human recreation.
When new development damages habitat, a meaningful offset must be created. For the future of fish, wildlife, and people in Tennessee, it is imperative to restore these essential natural resources.
Hunters for the Hungry
Tennessee Wildlife Federation's Hunters for the Hungry feeds Tennesseans in need by providing hunger relief organizations, such as food banks and soup kitchens, with venison donated by generous deer hunters.
Since 1998, Hunters for the Hungry has provided more than 9 million servings of healthy, much-needed protein to the hungriest Tennesseans, through the generosity of hunters.
Hunters for the Hungry uses abundant deer herds to provide lean, healthy protein to hungry Tennesseans, all while connecting the hunting and non-hunting communities.
When hunters harvest a deer, they can donate it to Hunters for the Hungry—in part or whole—at a participating processor.
The deer is processed and the venison is delivered to hunger relief organizations in the area to be distributed to hungry children and families.

One deer provides as many as 168 servings of venison.
Hunting and Fishing Academy
A Tennessee Wildlife Federation program, Hunting and Fishing Academy provides comprehensive, immersive experiences in Tennessee to teach and hone the outdoor skills needed to enjoy hunting and fishing for a lifetime.
For every 10 sportsmen today, only 7 are growing up to take their place. This decline threatens hunting and fishing traditions as well as the primary source for wildlife conservation funding.

Through special taxes on equipment as well as hunting and fishing licenses, sportsmen are the single largest source for wildlife management funding in Tennessee.

Family Experiences provide new hunters and anglers and their family or guardians hands-on, multi-day instruction in the art of being an outdoorsman.

Through partnerships with landowners and lifelong sportsmen and women, participants are mentored by experts on some of the best hunting and fishing grounds in the state.
Participants leave the weekend with all of the basic skills and knowledge needed to go hunting or fishing again on their own, as well as an appreciation for the importance of wildlife conservation.

Adult Workshops are great for those who want to become self-reliant in the outdoors and source their own local food.

Workshops led by Hunting and Fishing Academy staff highlight the resources, skills, and extra tips on getting started in hunting and fishing in Tennessee.
These two- to six-hour sessions cover the basics of hunting or fishing a specific species, rules and regulations in Tennessee, and other information staff have found useful in their own hunting and fishing pursuits.

Virtual classes provide free, accessible opportunities to learn new outdoor skills or brush off old ones.

All virtual classes are led by Tennessee hunters, anglers, and outdoorsmen with the goal of teaching everyone the essential skills needed to have successful outdoor experiences.
Classes typically last about an hour, and each class is recorded and sent to everyone who signed up.
Tennessee Scholastic Clay Target Program
Tennessee Wildlife Federation runs the Tennessee Scholastic Clay Target Program (SCTP), which governs student-athlete shotgun shooting sports in the state.
Tennessee SCTP is one of the largest and most successful youth shooting programs in the nation and works to recruit athletes into an outdoor lifestyle for a lifetime.

The program is designed to offer athletes multiple avenues to continued competition, including Junior Olympics and Nationals.
Since 2005, Tennessee SCTP athletes have won more than 400 national titles.

More than 1,800 student-athletes, from 9 years old through college, compete in three shotgun shooting sports disciplines: trap, skeet, and sporting clays.
Nearly 100 teams statewide are rooted in public and private schools as well as independent clubs, such as 4-H, to offer the chance for true head-to-head, co-ed competition.
A special tax on firearms and ammunition provides millions of dollars of conservation funding to Tennessee each year. By supporting the growth of shooting sports, the Federation is directly securing the future of wildlife funding.
Make Your gift for tennessee's wildlife and great outdoors.
Tennessee's wildlife, water, and wild places are under more pressure than any time in decades. Conservationists like you make all the difference.