Habitats we restore and conserve
Healthy habitats are necessary for fish and wildlife populations to thrive. Nearly 90 percent of land in Tennessee is privately owned, meaning it's up to private landowners to help maintain healthy populations of native plants and wildlife. Tennessee Wildlife Federation partners with private landowners and public agencies to do just that, restore and conserve critical habitats throughout Tennessee.
500
acres
of grasslands restored or conserved.
7
miles
of streams and rivers restored to their natural flow.
1,000
acres
of wetlands restored or conserved.
More than 50 percent of Tennessee's landscape is forested, with millions of acres of that being privately owned. Forests face constant threats from disease and insect outbreaks to invasive species, wildfire, and more—but scientifically-based forest management can help mitigate these risks and keep our forests thriving.
Grasslands once covered millions of acres in Tennessee. Thriving and properly managed native grassland habitats are key to sustaining many species of wildlife. In fact, the species diversity within grasslands is typically greater than that of forestlands.
Fresh water is one of our state's greatest natural resources. Tennessee contains more than 60,000 miles of streams and rivers which provide habitat for fish and wildlife and fresh water for public consumption and numerous recreation opportunities.
Want to help wildlife in your backyard?
Create a certified wildlife habitat
Whether you're working with a lush green lawn or an urban lot, your habitat will support Tennessee's diverse wildlife—from the microscopic to the eye-catching.
Are you a landowner?
You could benefit from the Federation's decades of experience in habitat restoration.
Interested in learning if your land is a fit for habitat restoration?
Give
Donate to support wild Tennessee and our great outdoors.
Your generosity helps manage wildlife populations and restore habitats for a more vibrant Tennessee.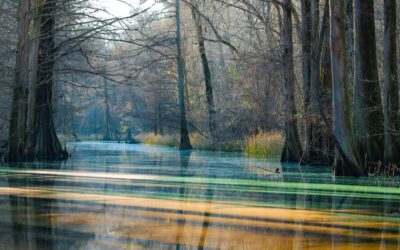 From songbirds in the trees to blooming native wildflowers to flowing rivers teeming with wildlife, Tennessee is incredibly diverse—but it wasn't always that way. 
read more
Get the latest conservation news and actions to take!