Board of Directors
A registered 501(c)(3) nonprofit organization, Tennessee Wildlife Federation is governed by a volunteer board of directors. 
Bruce Fox, Chairman
Knoxville
Rob Lineberger
Brentwood
Allen Carter, Vice Chairman
Athens
Don Nalls
Oak Ridge
Derek "DC" Curry, Treasurer
Franklin
Chris Nischan
Nashville
Bobby Goode, Secretary
Dresden
Billy Oehmig
Chattanooga
Craig Connors
Middleton
Bobby Pidgeon
Memphis
Allen Corey
Chattanooga
John Reid
Chattanooga
Katherine R. Griffin
Dayton
John J. Ross
Savannah
Dan Hammond
Franklin
Richard Speer
Nashville
Terry Lewis
Powell
Ric Wolbrecht
Germantown
Advisory Board
Tennessee Wildlife Federation maintains an advisory board to expand and increase our impact for wildlife and conservation across Tennessee.
Members of the advisory board are located across the state and share a passion for Tennessee's great outdoors.
Svend Brooks
Knoxville
Mike Kelly
Nashville
Albert Buckley, Jr.
Franklin

Jim Maddox
Nashville
Tyler Congleton
Knoxville
Bill Murphree
Bowling Green
Bill Cox
Collierville
Colin Reed
Nashville
Bill Dance
Collierville
Tom Rice
Nashville
Phillip Fulmer, Sr.
Knoxville
Dr. David Sloas
Cordova
Dr. Lynn Gayden
Memphis
Brian Sparks
Germantown
Sheldon Hightower
Hendersonville
Dr. Ben West
Jackson
Bob Hodge
Knoxville
Terry Whitson
Rogersville

Michael A. Butler, Chief Executive Officer
Michael Butler has served as Tennessee Wildlife Federation's chief executive officer since June 2002. Michael works with elected officials, state and federal agencies, and civic leaders to implement sound natural resources policy. He joined the Federation as technical advisor to the executive director in 1996, working with the organization's Conservation Policy Advisory Council and board of directors to develop natural resource policy. Prior to his role at the Federation, Michael earned his master's degree in fish and wildlife management from Montana State University.

Kendall McCarter, Chief Development Officer
Kendall McCarter serves as chief development officer. Prior to joining the the Federation in 2008, Kendall served as vice president of development and university relations at Lambuth University in Jackson, Tennessee. Kendall's development experience includes seven years as associate director of philanthropy for The Nature Conservancy, Tennessee Chapter and four years as director of development for Lifeline Blood Services in Jackson. In addition, he has served as vice president and trust officer with Regions/Morgan Keegan Trust, where he worked with high net worth clients in financial and estate matters. Kendall began his career in development work as a regional representative for LeBonheur Children's Medical Center in Memphis.

Candy Sakarapanee, Deputy Chief of Operations
Candy Sakarapanee joined the Federation in December 2019. A Middle Tennessee native, Candy holds a bachelor's degree from Lipscomb University with concentrations in finance and economics, management, and marketing. During her career, she has accumulated more than 25 years of diverse accounting, finance, and human resources management experience, including 20 years in the nonprofit sector. In her spare time, you'll find Candy kayaking the beautiful rivers and lakes of Tennessee.

Chris Roberts, Director of Conservation
Chris Roberts joined the Federation in January 2015 as the Director of Conservation, overseeing the Federation's wildlife habitat conservation projects. Chris has a master's degree in biology and more than 20 years of professional experience in conservation planning, land and water protection, government relations, rare species surveys, and wildlife habitat restoration.

John "J.W." Worthen, Director of Programs
John "J.W." Worthen joined the Federation in January 2015 as Director of Programs. Prior to joining the Federation, J.W. served as store manager at Gander Mountain, one of the nation's largest outdoor products retailers. He holds a degree in business with a focus in marketing from Murray State University in Murray, Kentucky.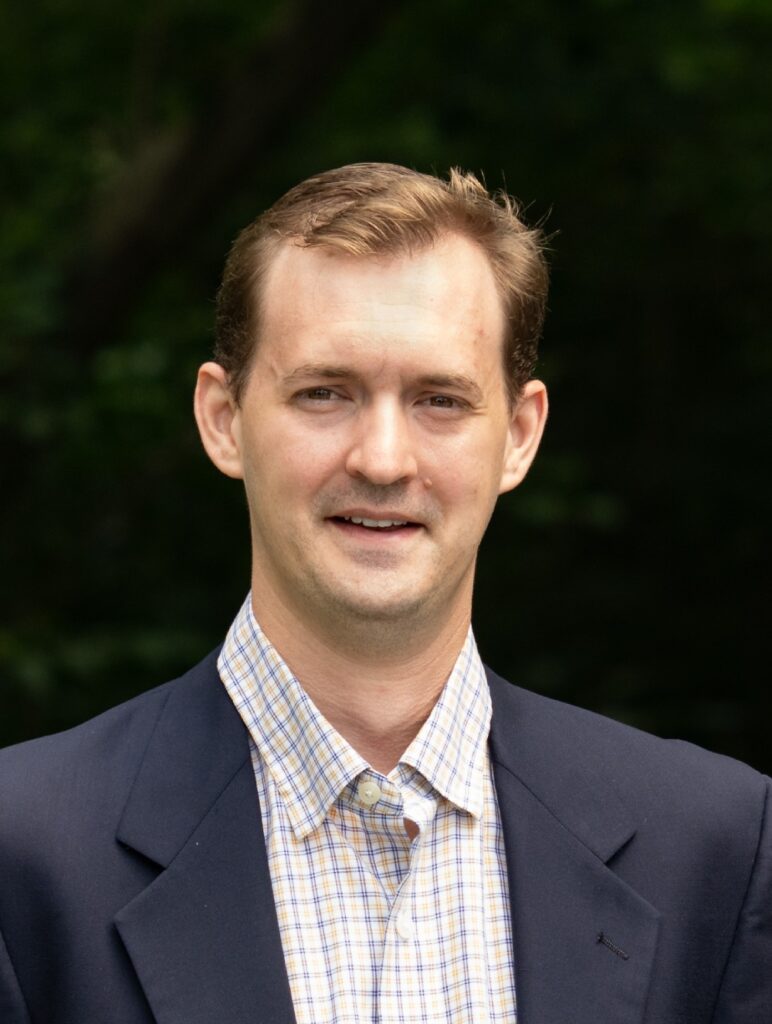 Horace Tipton, Director of Conservation Policy
Horace Tipton joined the Federation in July 2023. He has a bachelor's degree in political science from Texas Christian University. Horace is originally from West Tennessee but grew up overseas, where he learned firsthand the direct impact public policy can have on natural resources. He is an avid duck hunter, and also enjoys fishing, camping, hiking, and spending time outdoors with his family.
Lindsay Gardner, Associate Director of Policy Research/Development and Federal Relations
Lindsay joined the Federation in June 2017. She conducts intensive research and manages stakeholder outreach to deepen the Tennessee Wildlife Federation's knowledge base and influence on public policy. Prior to joining the Federation, Lindsay worked as communications and habitat restoration program manager for the Southeast Aquatic Resources Partnership. She also was the executive director of Red River Watershed Association. Lindsay holds a bachelor's degree from George Mason University and a master's degree from the University of London.

Kate Hill, Associate Director, Multimedia
Kate Hill joined the Federation in August 2014. She handles the creation of print and web graphics. Kate is a graduate of Mississippi State University where she earned a bachelor of fine arts degree in graphic design. A native of Jackson, Tenn, Kate enjoys spending time in the outdoors, especially hiking, camping, and biking.

Matt Simcox, Hunters for the Hungry Manager
Matt Simcox joined the Federation as outreach coordinator in April 2008, where he coordinated the day-to-day operations of the Tennessee Scholastic Clay Target Program and Hunters for the Hungry. In 2011, Simcox was named Manager of Tennessee Wildlife Federation's Hunters for the Hungry program. Simcox is a 2007 graduate of Tennessee Technological University in Cookeville, where he earned a bachelor of science degree in communications.

Tony Lance, Administration Manager
Previously a naturalist for the Nashville Park system, Tony Lance joined the Federation in 2011. A longtime birder and beekeeper, Tony is most at home being outdoors hiking and backpacking. In 1999, he checked a major goal off his bucket list by completing a thru-hike of the Appalachian Trail. Tony has a bachelor's degree in communications from the University of Tennessee, Knoxville.
Ashley Tone, Tennessee Scholastic Clay Target Program Manager
Ashley (Swift) Tone joined Tennessee Wildlife Federation in August 2021. Ashley is a Milton, Tennessee native and a Tennessee Scholastic Clay Target Program alum. She competed for Middle Tennessee Christian School and Lindenwood University, where she was a part of the ACUI Division I Clay Target National Championship Team. Ashley continued her time at Lindenwood as a graduate assistant coach for the shotgun sports team while pursuing a masters degree. Before joining the Federation, Ashley served as the associate director of admissions for Lipscomb University's College of Pharmacy.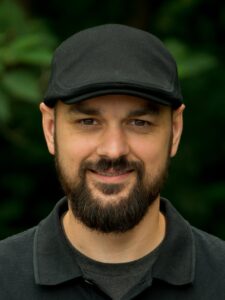 Israel Butt, Visual Content Manager
Israel Butt joined the Federation in July 2022. He manages media and visual content as a part of the communications team. A photographer and videographer from a young age, Israel enjoys exploring and capturing the great outdoors. He can frequently be found fishing and hiking with his three young sons or tending his ponds at home.

Jeb Beasley, Hunting and Fishing Academy Manager
Jeb Beasley joined Tennessee Wildlife Federation in August of 2019. He works with the Federation's Hunting and Fishing Academy to recruit and engage the next generation of outdoorsmen and women. Jeb holds a bachelor's degree from the University of Tennessee at Knoxville in agricultural and resource economics. Jeb is a Middle Tennessee native and now lives East Tennessee. He is an avid deer and duck hunter but enjoys all aspects of the great outdoors.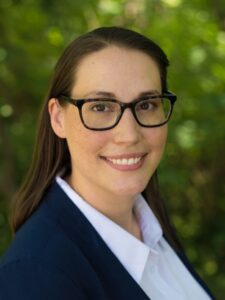 KC Mote, Educational Content Manager
KC Mote joined the Federation in July 2022. Originally from Alaska, she holds a bachelor's degree from Tennessee Technological University and a master's degree from the University of Tennessee Knoxville, where she majored in chemistry. Beyond her regular studies, KC furthered her knowledge in the science of learning so she could better educate her children and the public about the outdoors and the importance of conservation. KC enjoys spending time outdoors with her family, especially hiking, camping, and fly fishing.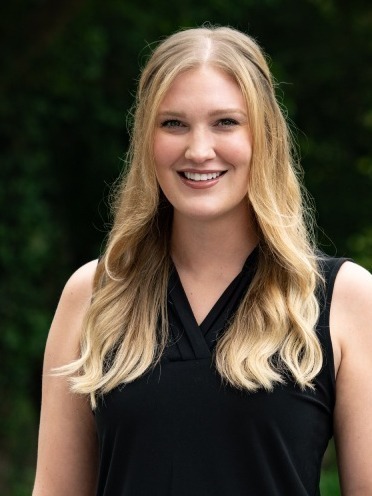 Morgan Wilson, Development Manager
Morgan Wilson joined the Federation in August 2023. She handles the grant writing, event management, and fundraising efforts. Morgan grew up on her family farm in Jackson, MS, and attended Mississippi State University where she earned a bachelor of business degree in marketing. In her spare time, she can be found attending live concerts and enjoying the outdoors with family and friends.

Chris Hearn, West Tennessee Field Representative
Chris Hearn joined Tennessee Wildlife Federation's team in August 2019 as the Hunting and Fishing Academy's West Tennessee Field Representative. He holds a bachelor's degree from University of Tennessee at Martin in natural resource management with a concentration in wildlife biology. Chris has a huge passion for all things outdoors. He has more than ten years guiding experience, as well as a background in habitat and forestry management.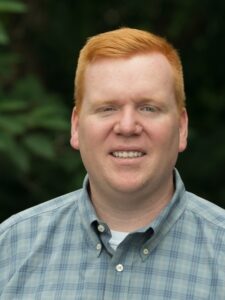 Taylor Fox, Middle Tennessee Field Representative
Former police officer Taylor Fox joined Tennessee Wildlife Federation in July 2022. Taylor is a Nashville native with a degree in criminal justice from Bethel University. He has been involved in outdoor recreation since he began scouting as a kid, and now enjoys all kinds of outdoor activities, including hunting, hiking, camping, backpacking, and learning to trap.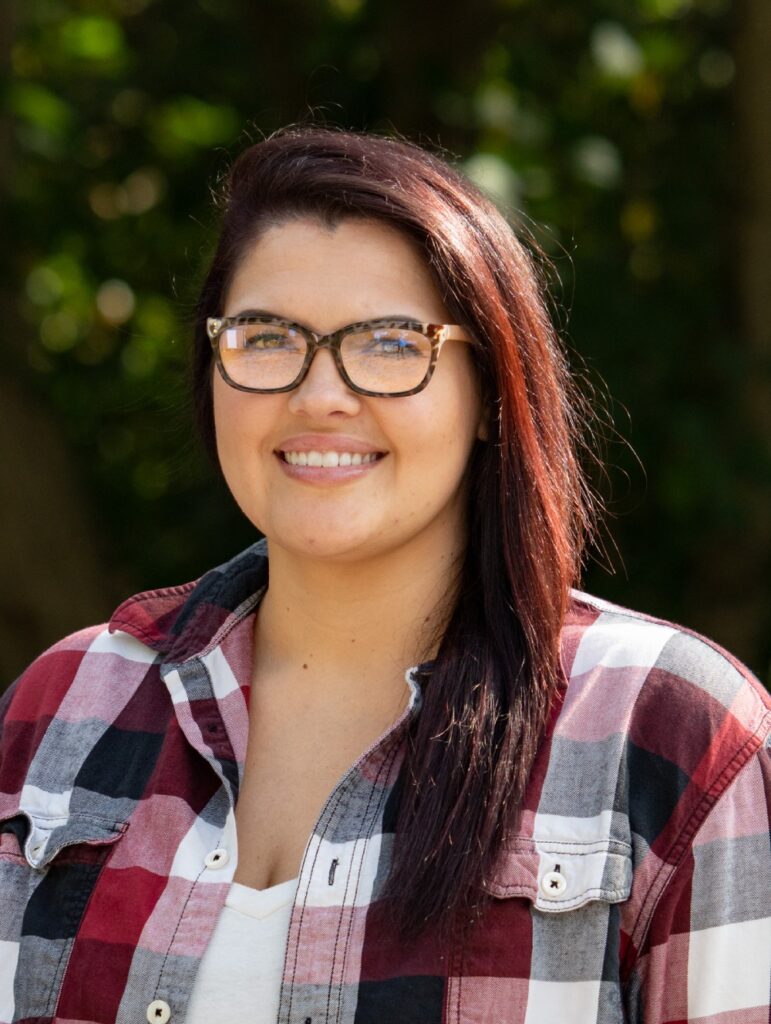 Galen Cook, Staff Accountant
Galen Cook joined the Federation in August 2023. She grew up in Middle Tennessee and has an accounting degree from Middle Tennessee State University. Her favorite outdoor activities include kayaking, hiking, and camping. When she's not outside exploring, Galen enjoys cooking, traveling, and reading.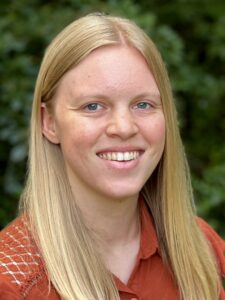 Lauren Whitmire, Communications Coordinator
Lauren Whitmire joined the Federation in June 2022. She holds a bachelor's degree from Mississippi State University in wildlife biology and a master's degree from Oklahoma State University in agricultural communications. A native of Mt. Juliet, Tennessee, Lauren's involvement in conservation began with local volunteering in the Nashville area and grew to a passion for worldwide conservation after a summer working in Australia.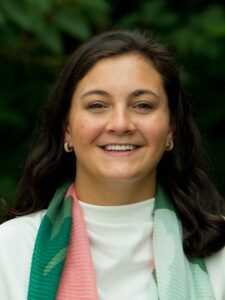 Caroline Heggeman, Program Communications Coordinator
Caroline Heggeman joined Tennessee Wildlife Federation in July 2022. She graduated from the University of Alabama in May 2022, where she studied public relations. An avid hunter and angler, her role involves promoting the Federation's hunting and fishing programs through several types of media outlets. Caroline grew up hunting and fishing with her father and continues to enjoy being outdoors in her free time.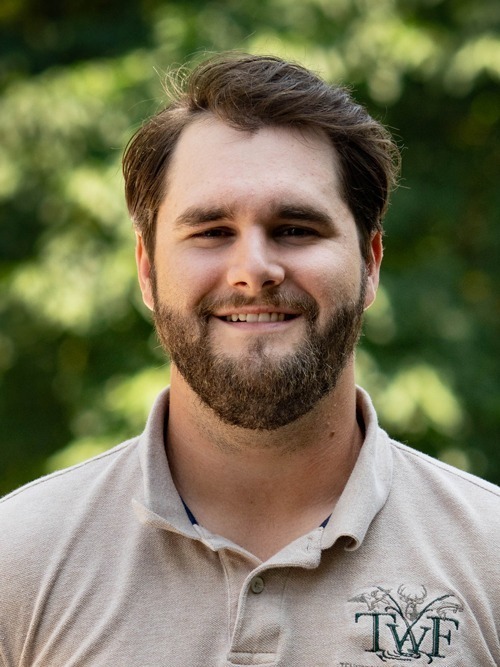 Chase Hulan, Forest Conservation Coordinator
Nashville native Chase Hulan joined the Federation in August 2022. He majored in forestry and minored in wildlife and fisheries science at the University of Tennessee Knoxville. Chase previously interned for the Tennessee Wildlife Resources Agency, where he worked on several wildlife research projects, and has also worked in the native plant industry so he could better understand the needs of native wildlife habitat. Chase grew up hiking, kayaking, hunting, and fishing, and continues to enjoy all aspects of outdoor recreation.
Catherine Spalla, Development Communications Coordinator
Catherine Spalla joined the Federation in April 2023. She has a bachelor's degree in wildlife and fisheries management from the University of Tennessee Knoxville, and she is working toward a master's in nonprofit administration from Louisiana State University. Outside of work, Catherine enjoys spending time fishing, swimming, and relaxing on the lake.
Jackie Salva, Human Resources Coordinator
Jackie Salva joined the Federation in June 2023. She studied business administration with a concentration in human resources at Eastern Kentucky University. Jackie grew up hiking and fishing with her family, and she is excited to bring her career and love for the outdoors together. When she's not outside, Jackie enjoys baking and spending time with family and friends.
Get the latest conservation news and actions to take!