Hunting and Fishing Academy
Virtual Classes
Hunting and Fishing Academy wants to help you make being a sportsman a lifelong pursuit. Whether you're looking to learn something new or dust off old skills, our free virtual classes will get you ready for the next season. Whatever that season might be!
Hear from our outdoor staff and from other lifelong sportsmen and women about what works for them in the blind and on the boat.
New classes are being posted all the time, so check back often and become a part of our outdoors community!
Bass Fishing
Tuesday, June 6, 2023
6:30–7:30 p.m. CT
Bass are one of the most popular sport fish found in Tennessee. Join the Hunting and Fishing Academy for this virtual class, as we discuss where to find bass, how to identify the different species, the best lures to catch them, and the proper tackle.
Using Fishing Electronics
Tuesday, June 13, 2023
6:30–7:30 p.m. CT
Over the last 30 years, advancements in fishing technology have drastically changed the way the modern-day fisherman locates fish. In this virtual class, we will discuss cartography, sonar, down imaging, side imaging,  live imaging, and the basics of how to use each. This virtual class will be the first step to using the electronics that will make you a more successful fisherman.
Fishing Small Streams, Rivers, and Creeks
Tuesday, June 20, 2023
6:30–7:30 p.m. CT
Tennessee is a popular destination for anglers across the country. Our abundant lakes and rivers are well known for producing a variety of fishing opportunities, but there are many overlooked bodies of water that provide exciting and unique fishing experiences. The small streams, creeks, and rivers that feed our larger waterways are excellent locations for anglers who are looking for a big challenge in small places. Join our next virtual class to learn more about the fish that inhabit these spaces and the gear you will need to pursue them this summer.
Begin Your Outdoor Journey
Discover Tennessee's wilderness by being in it. Live, eat, and wake up underneath the big Tennessee sky while you get to know wildlife from outdoorsmen and women with a lifetime of experience.
No previous experience necessary. We will provide all the equipment and training you'll need for a great experience.
Hunting and Fishing Academy
Classes and events
More from Hunting and Fishing Academy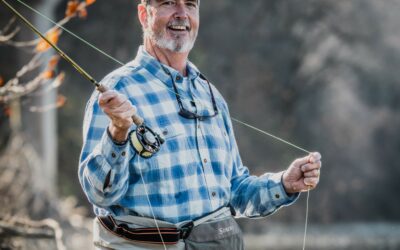 Casting a fly is not difficult if you let the rod and line do the work. It's an art that requires skills that can be learned by all.
read more
Get the latest conservation news and actions to take!