Tennessee Scholastic Clay Target Program
Coaches
Thank you for being a Tennessee SCTP Coach!
What is required to be a coach?
All Tennessee SCTP coaches must meet the following requirements:
Be 21 years of age or older.
Complete and pass an annual background check. Coaches will not be allowed to participate with a team in any capacity if Tennessee Wildlife Federation or the Tennessee SCTP steering committee deems background check findings unacceptable.
Be in good standing with Tennessee Wildlife Federation and Tennessee SCTP.
Complete coaching registration via the Tennessee SCTP online system by the registration deadline.

Complete the following education courses:

SSSF Basic Shotgun Shooting Sports Coach Training OR NRA Level 1 Shotgun Coach class.
One continuing education course every three years, such as advanced coaches' training, first aid training, sexual harassment training, and youth protection program training.
Tennessee SCTP Manuals
Season Registration Guides
National Governing Body Manuals
Trap Machine Grant Application
Recognition Certificate
Where can I find Hunter Education classes?
All Tennessee SCTP athletes are required to complete an agency-approved hunter education course. Classes are available online and in person.
Tennessee SCTP College Scholarship Forms
All current Tennessee SCTP athletes who are graduating high school seniors and have a minimum grade point average of 3.0 can and are encouraged to apply to the three SCTP scholarships we offer. Applications are due June 30, 2023.
Tennessee SCTP Academic All-State Application
SSSF Basic Shotgun Shooting Sports Coach Training
The Scholastic Shooting Sports Foundation (SSSF) understands the vital role that volunteer coaches play in the success of youth shotgun shooting sports teams. With new teams being activated through programs such as the Scholastic Clay Target Program (SCTP) every day, the need for a simple, efficient, and comprehensive path to shotgun coach certification is realized as the SSSF Basic Shotgun Coach Certification Program.
The Basic Shotgun Coach Certification Program is designed for prospective coaches wishing to start or join a youth clay target as a coach or an adult volunteer. The intuitive, primarily online-based curriculum certifies coaches to work with beginning and novice athletes involved in the shotgun sports of Trap, Skeet, and Sporting Clays.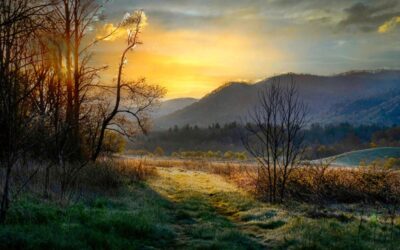 When you donate to Tennessee Wildlife Federation, you become a catalyst for change through our programs that focus on the perpetual improvement of conservation, wildlife habitat, recreation, and more all across our beautiful state. 
read more
Get the latest conservation news and actions to take!