While it's fun to casually watch birds at your feeder, learning to identify different species, particularly those that are similar in appearance, will add a new dimension to your backyard bird feeding experience.
Here are two sets of birds, each set featuring a common bird alongside a less common but similar one, which you can look for this winter and practice your ID skills.
American Goldfinch vs. Pine Siskin
A frequent and often plentiful visitor to feeder stations, the American goldfinch loses its canary yellow feathers in the winter and replaces them with a drab grayish brown plumage that has a touch of yellow around the face.
The pine siskin, an occasional winter visitor from the northern boreal forests, is the same size as the American goldfinch and has the same feeding patterns, but is generally less common. It's not unusual to get both species on a feeder at the same time.
Here's how to tell them apart
1. Look at the underparts. The pine siskin is heavily streaked whereas the American goldfinch has no streaks at all.
2. Check out the bill. The American goldfinch's bill is more conical while the pine siskin's bill is sharp and thin.
3. Look at the wings. The pine siskin has a bright yellow wing bar feathers visible on its folded wings. The American goldfinch has white or buffy wing bars.
American Goldfinch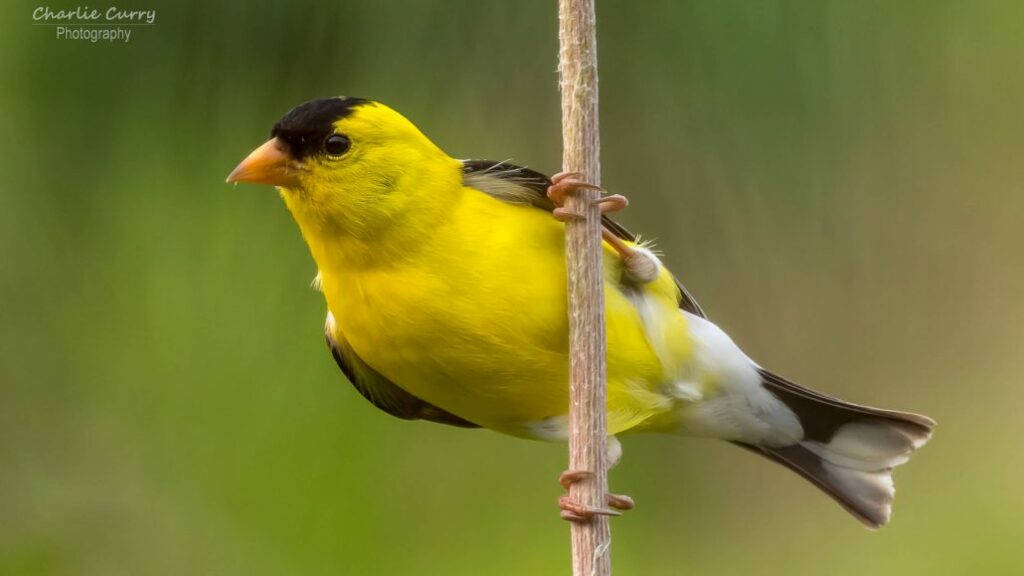 Pine Siskin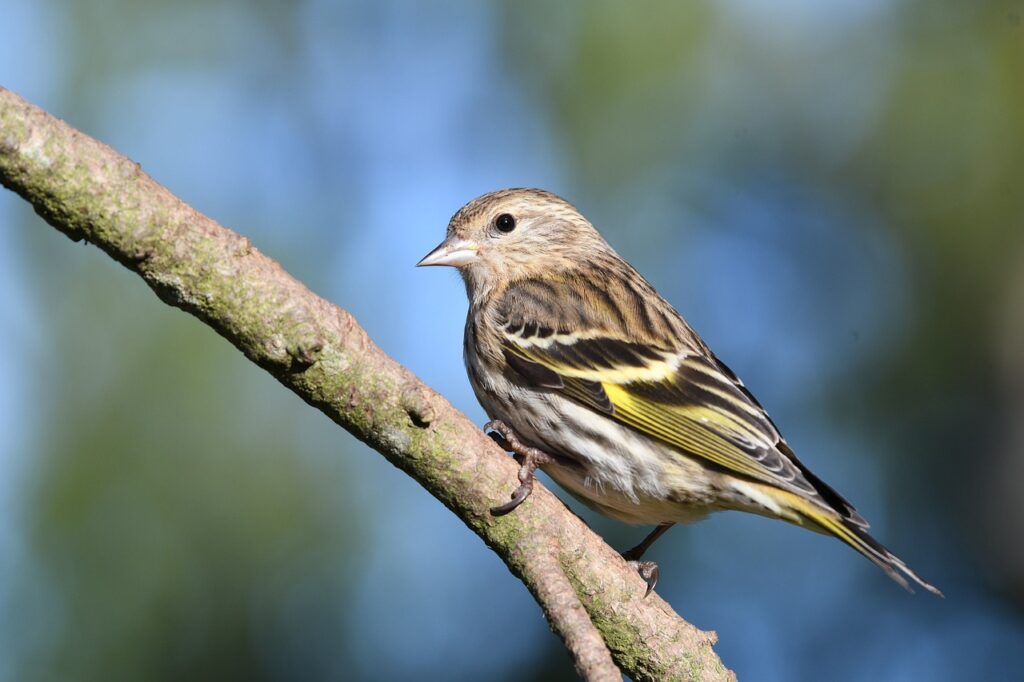 House Finch vs. Purple Finch
The house finch is a fairly common bird throughout the year in Tennessee. (That wasn't always the case though. The house finch was introduced to the eastern United States from the western part of the country in the 1940s.)
Its attractive reddish coloration and pleasant song make it a welcome visitor to feeders. The purple finch, like the pine siskin, visits Tennessee only in the winter, coming down from the northern forests. These two species can be a challenge to differentiate.
Here's how to tell them apart
1. Compare color. The males of both species are a combination of red and brown, but house finches are more red, sometimes with an orange hue, while purple finches have a raspberry or rosy appearance. What's more, male purple finches have color on their back, nape, chest, and flanks, while house finches have red only on their forehead, brow and upper breast.
2. Look for streaks. Male house finches are more streaked than male purple finches, with streaks that extend all the way down their sides. Female purple finches and female house finches are both heavily streaked.
3. Check the wings. House finches have small white bars on their wings; male purple finches have rosy bars on theirs.
4. Notice the head. Purple finches look bigger-headed and have larger bills than house finches. Additionally, purple finches have strongly patterned heads, with a noticeable eyebrow. House finches lack such markings.
Female House Finch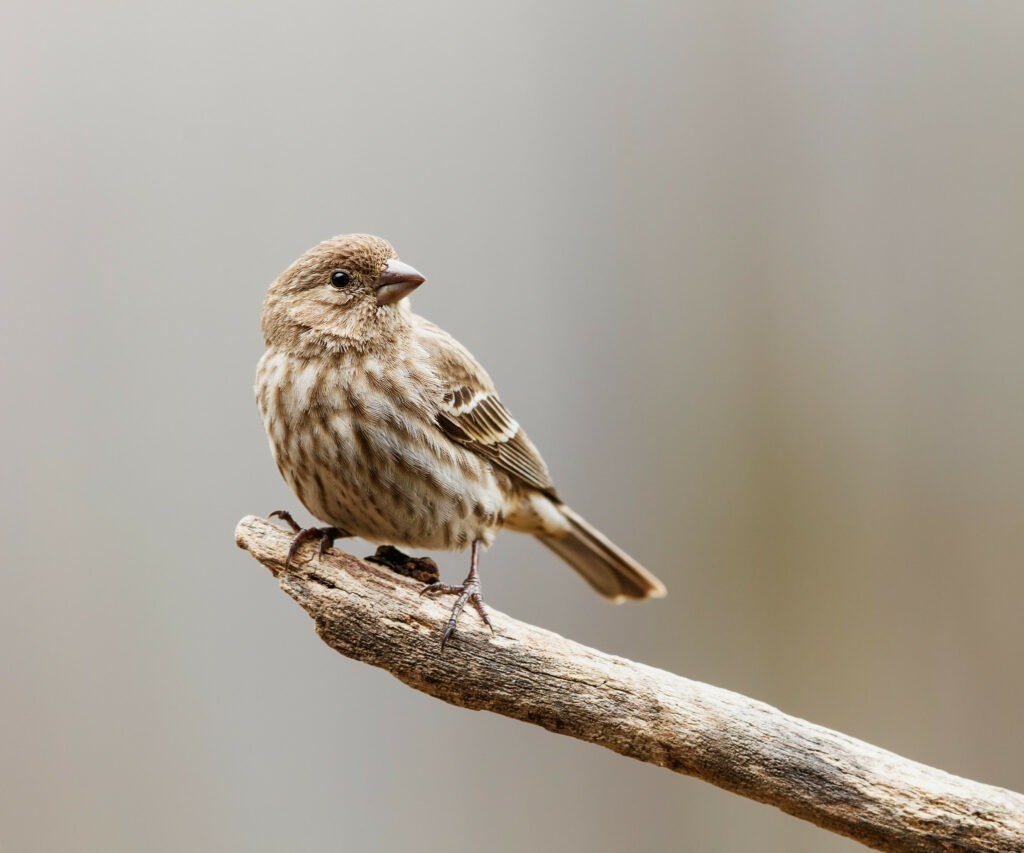 Female Purple Finch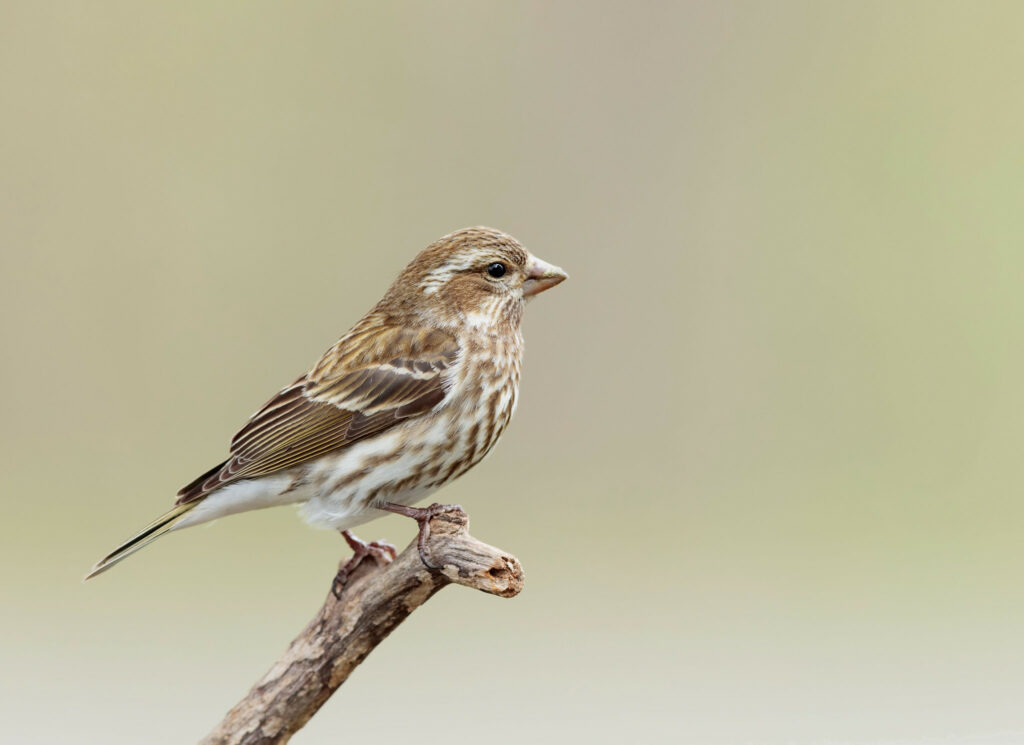 Male House Finch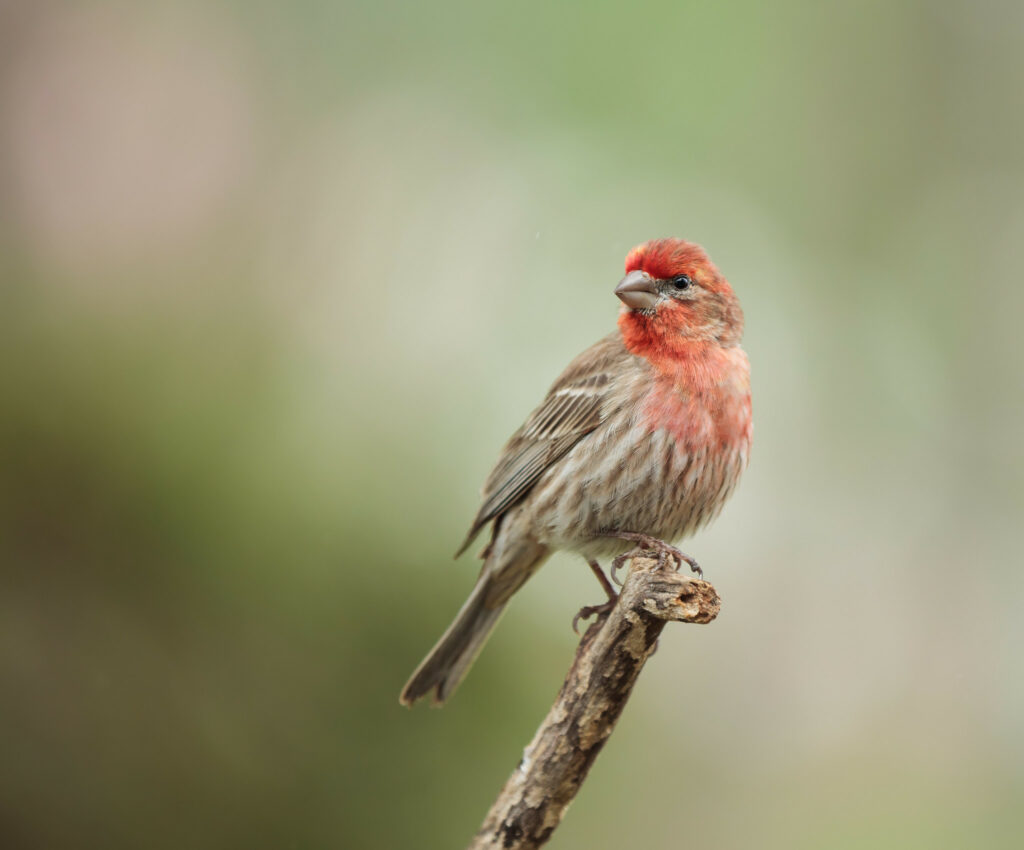 Male Purple Finch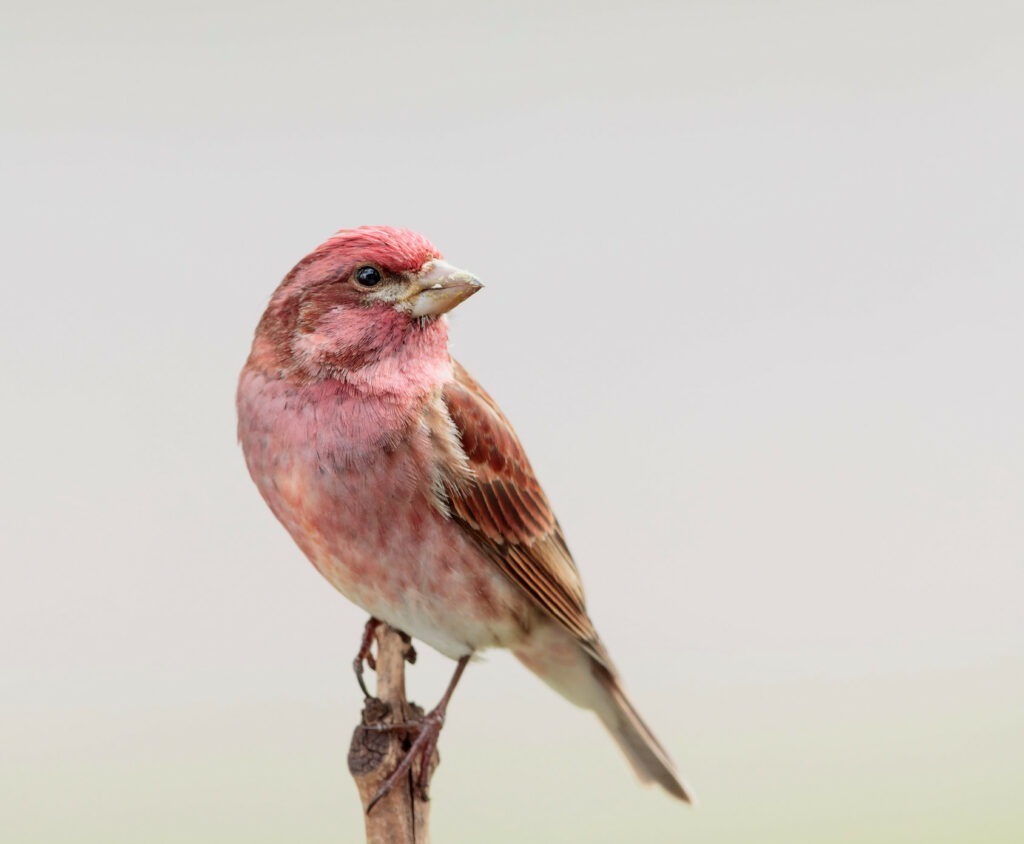 If you'd like to have more chances to sharpen your bird watching skills, there are a few easy steps you can take to transform your backyard–no matter how big or small–into a wildlife oasis. If we make small changes, we can better share our space with wildlife that's on the decline.
Learn what steps you can take to Garden for Wildlife and make your backyard a Certified Wildlife Habitat.