A new mural encouraging people to support Tennessee CLEAN, an initiative of Tennessee Wildlife Federation, was recently unveiled at Patagonia's Nashville location. The mural is part of a collaborative effort to spread the word about Tennessee CLEAN and address the litter problem in Tennessee.
Tennessee CLEAN, which stands for Cleaner Landscapes for the Economy, Agriculture, and Nature, is a collaborative effort by Tennessee Wildlife Federation to address the litter issue in Tennessee. Its goal is to bring new ideas and proven solutions to the problem of litter pollution while expanding the state's already effective but under-resourced programs.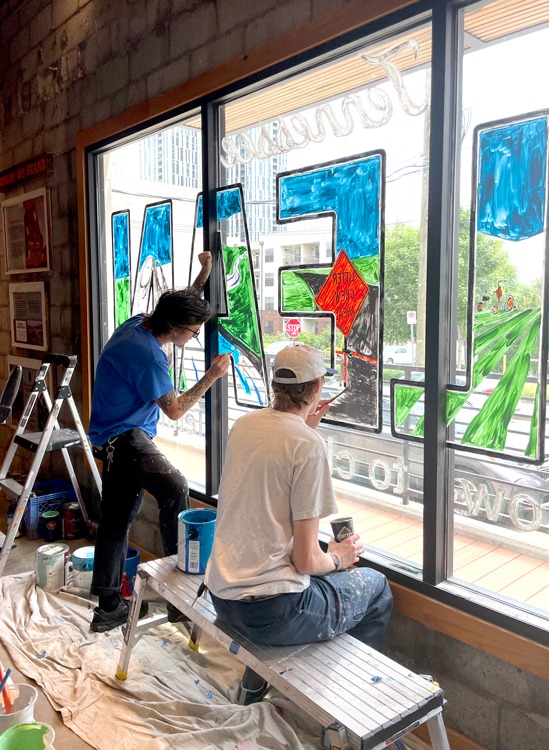 Patagonia was one of the first organizations to join the Tennessee CLEAN coalition, which is comprised of businesses, local governments, chambers of commerce, and other NGOs. As part of its Retail Grants Program, Patagonia Nashville is using its space to partner with Tennessee Wildlife Federation and other environmental groups to join local efforts to safeguard Tennessee's natural resources. Active and engaged coalition members like Patagonia are critical to our success, implementing creative ideas to raise awareness, fundraise, and advocate for the initiative.
The mural was painted by Eastside Murals, which has painted several prominent murals throughout Nashville. This window mural depicts some of the greatest impacts of litter across our landscapes including the economy, agriculture, and nature.
Join the efforts to prevent litter in Tennessee by signing the petition today. Businesses, local governments, and NGOs can join the coalition. For more information and to learn how you can take action, visit tennesseecleanact.org/act-now.