On March 6th, Tennessee Wildlife Federation held its first Scholastic Clay Target Program shoot of the year.
In this year's Ironman 2022 pre-season shoot, we welcomed a record 33 teams and busted 53,500 targets. Over the two-day competition, several athletes shot their new personal best and two competitors shot perfect 100s…despite a very windy Sunday.
Let's recognize the weekend's top scorers.
High over all: Wyatt Freels, Warriors
First place team: CCTA – No Option
Second place team: HSSC Crush
Third place team: Warriors
First place rookie: Taylor Hilliard, McKenzie Shooting Sports
Intermediate men's first place: Easton Oakley, Giles County Clay Dusters
Intermediate men's second place: Taylor Simms, Columbia Academy GunDawgs
Intermediate men's third place: Joshua (Wyatt) Poole, Haywood Young Guns
Intermediate women's first place: Morgan Hilliard, McKenzie Shooting Sports
Intermediate women's second place: Makayla Foust, South Gibson
Intermediate women's third place: Addison Shouse, Zion Christian Academy
Varsity men's first place: Dalton Berry, HSSC Crush
Varsity men's second place: Jacob Sullivan, Str8 Shooters Clay Team
Varsity men's third place: John Crutcher, Santa Fe SharpShooters
Varsity ladies' first place: Ashley Sellers, William Blount Shooting Team
Varsity ladies' second place: Caroline Cashion, Columbia Central High School
Varsity ladies' third place: Sara Fox, HSSC Crush
Collegiate first place: Dakota Duke, Bethel University
Collegiate second place: Hunter Spencer, Bethel University
Collegiate third place: Hunter McCoy, Dickson Clay Commanders
While the event is largely attended by returning competitors, the Federation was also excited to see a few rookies on the scene–we added Rookie and Collegiate categories to Ironman this year–with more joining this season!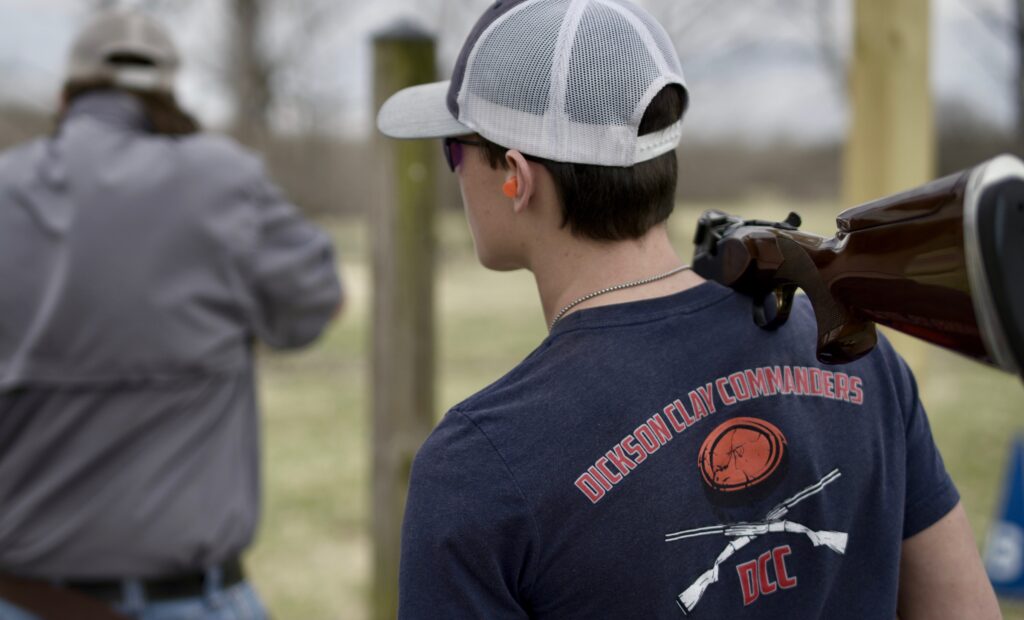 It was a great weekend at the Nashville Gun Club reconnecting friends and competitors after last year's state championships and generating excitement for the season to come.
You can follow along this season with our new Tennessee Scholastic Clay Target Program Instagram page: @tennesseesctp.