On February 20, Tennessee Wildlife Federation and all of Tennessee lost a longtime friend and conservationist, J. Clark Akers, III.
A Nashville native, Clark's love for the outdoors led to a number of notable successes for Tennessee's wildlife and natural resources. The most acclaimed was when Clark led a precedent-setting effort to preserve the Obion and Forked Deer River Basin beginning in the late 60s.
"A trailblazer in conservation, Clark's brave example to conserve the basin and its many habitats inspired many and forever shaped the Federation. His victory has become case law that continues to shape conservation today."

Kendall McCarter, Chief Development Officer, Tennessee Wildlife Federation
West Tennessee is known as a world-class destination for duck hunters.
But 50 years ago, an iconic portion of that beloved wildlife habitat, known as the Obion and Forked Deer River Basin, was in jeopardy.
The basin periodically flooded, forming natural wetlands that teemed with forests and wildlife. But during the second half of the twentieth century, each time it flooded, farmers who had cleared the forests lost valuable crops. Despite protests from the scientific community, the U.S. Army Corps of Engineers pushed forward with their plan to channelize the rivers as a method of flood control.
As the basin's rivers were channelized, the river and adjacent lands began experiencing a number of consequences including massive erosion, increased downstream flooding, and the loss of forests and wildlife habitat. Before long, what once was prime waterfowl habitat became a muddy ditch.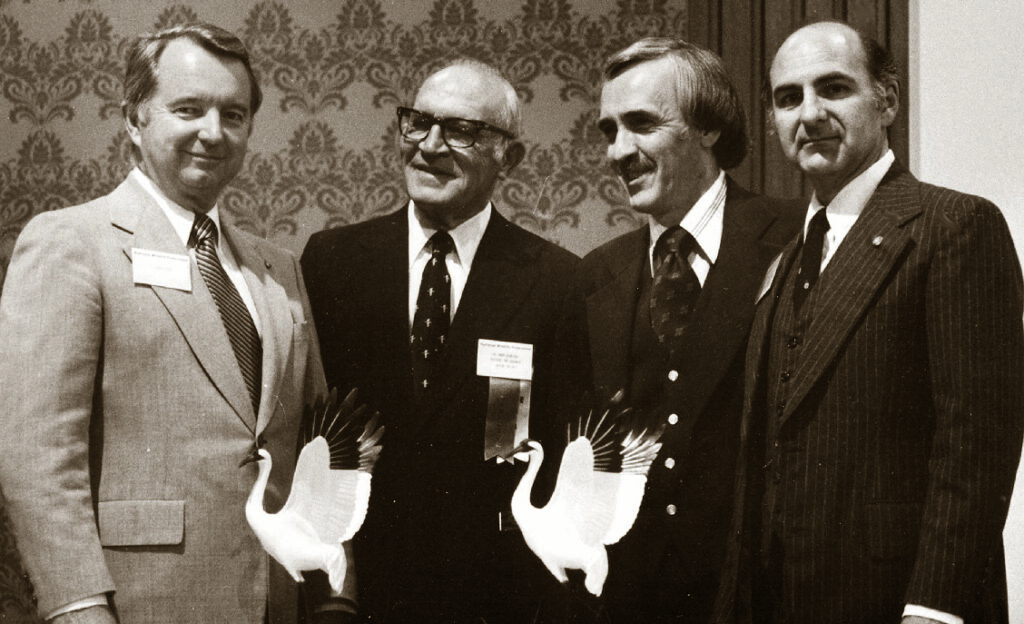 Unable to sit idly by as West Tennessee lost precious wildlife habitat, Clark became determined to put an end to the project.
In 1970, Clark and three fellow duck hunters sued the Secretary of the Army in U.S. District Court in Nashville in Akers v. Resor.
An individual taking on the government was virtually unheard of at that time. Clark was boldly trying to stop a federal project worth $200 million in today's dollars.
Clark knew he needed an ally. So he sought the support of Tennessee Wildlife Federation. And in January of 1971, the Federation, in a rare move, entered the lawsuit as co-plaintiff, along with the National Wildlife Federation.
After 20 years of legal fighting, Clark prevailed.
It was the first time a private citizen ever defeated the U.S. Army Corps of Engineers in an environmental lawsuit.
"Tennessee Wildlife Federation channels the same grit and determination Clark showed fifty years ago into our public policy work today. What he did was truly incredible. Had the government been allowed to re-channelize more of the basin, crucial habitat in West Tennessee would have been lost—likely forever," said Michael Butler, chief executive officer for Tennessee Wildlife Federation.
Among his many acts to conserve wildlife, in 1977 Clark also made a gift to the Federation. His contribution helped the Federation keep its doors open for a period of time. "Without Clark's support and generosity, Tennessee wouldn't have the Federation as a wildlife watchdog," said Kendall. "We're forever grateful to the example he set for Tennesseans to fight to conserve our beautiful state."
Clark, you were a true champion for our state's wildlife and wild places, and you will be missed.
A tribute donation is a meaningful way to recognize anyone that is passionate about Tennessee's wildlife and wild places. Honor or memorialize your loved one by making a gift at tnwf.org/donate. Every tribute gift is featured in the newsletter after the gift is made.