On July 27, Tennessee Wildlife Federation lost its first executive director and longtime friend, Anthony "Tony" Campbell.
Tony grew up hunting, fishing, and trapping in the forests of Pennsylvania, so it was no surprise when he chose to study wildlife management while attending New Mexico State University. Several years later, after serving as an information and education officer for the New Mexico Department of Game and Fish, Tony got a call from a college classmate about a conservation group in Tennessee looking to hire their first employee.
In 1972, Tony was hired as the first employee and executive director of Tennessee Conservation League (TCL; later, Tennessee Wildlife Federation). In his 23 years as executive director, he laid the groundwork for the future of conservation and spearheaded numerous advancements in wildlife and habitat management in Tennessee.
"Tony turned the Tennessee Conservation League from a group of affiliated organizations with no professional staff into a highly respected professional organization. This allowed the organization to truly hone its influence into a tool for good."

Michael Butler, CEO, Tennessee Wildlife Federation
To list all the ways Tony advanced conservation in Tennessee and beyond could fill an entire book. However, some of his achievements stand out as the most significant and enduring legacies of his tenure at TCL.
Framework for TWRA
Tony had a natural talent of bringing people together for the common good. When he started at TCL, the Tennessee Fish and Game Commission was split into three divisions—the Law Enforcement Division, the Fisheries Division, and the Wildlife Division—which often disagreed over the best ways to accomplish the same goals. Tony was an important and influential figure in the reorganization of the Commission into today's Tennessee Wildlife Resources Agency (TWRA) in order for these groups to work together and be more responsive to the public. Later, he played a big role in establishing the requirement for TWRA's wildlife officers to have a four-year degree, increasing the professionalism of the agency.
Habitat Protections
When channelization of the Obion River was threatening the wetlands of West Tennessee, Tony led TCL's efforts as a plaintiff in two critical lawsuits. Winning these cases stopped efforts to develop and channelize the river, prevented future flood damage in nearby towns, and protected limited habitat for wetland species.
Tony was also instrumental in writing and passing the U.A. Moore Wetlands Acquisition Act in 1986, which enabled TWRA to purchase parcels of wetlands and add them to existing wildlife management areas to be protected and conserved. Since then, more than 100,000 acres of wetlands and uplands across Tennessee have been protected.
Youth Education
In a time when environmental education was becoming less common in school curriculums, Tony led the creation of Project CENTS (Conservation Education Now for Tennessee Students), which helped tens of thousands of educators incorporate conservation into their regular lesson plans. In 1992, TCL and Project CENTS were awarded the President's Environment and Conservation Award by President George H.W. Bush.
Leaving a Legacy
After retiring from TCL in 1995, Tony continued to champion conservation and support TCL whenever possible. He knew the impact of his work reached well beyond the visible achievements of protecting and conserving Tennessee's wildlife and natural resources.
In May 2022, Tennessee Wildlife Federation established the Anthony J. Campbell Conservation Policy Fellowship as a permanent acknowledgement of Tony's leadership and legacy through natural resource policy in the state. The fellowship seeks to inspire the next generation of conservationists to improve and enhance conservation through advocacy and legislative action.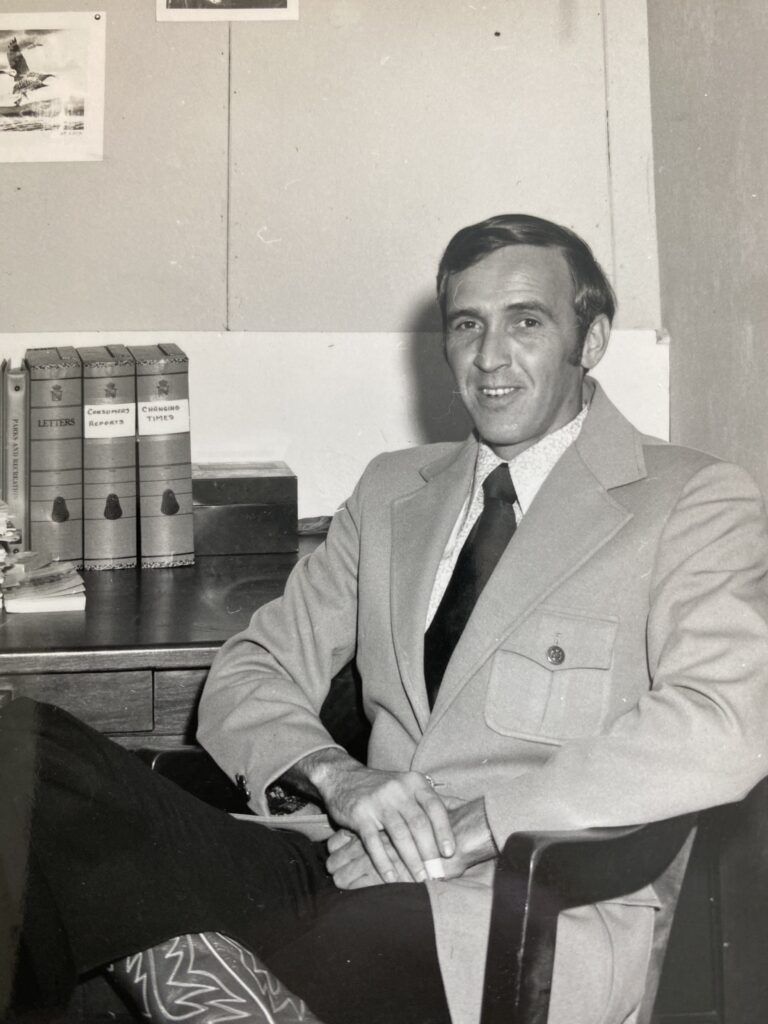 "I would say that in my day, TCL played a big role in creating a professional approach to natural resources conservation from the standpoint of the state. I think the efforts we put forth then are paying dividends today, and for that, I'm proud and grateful."
—Anthony "Tony" Campbell