Davis P. Rice Memorial Youth Waterfowl Hunt provides youth from all corners of the state the opportunity to duck hunt.
Celebrating the 15th Anniversary
Last weekend in northwest Tennessee, the Davis P. Rice Memorial Youth Waterfowl Hunt celebrated its 15th year and provided more than 100 youth with the opportunity to duck hunt.
Hosted by Tennessee Wildlife Federation, the annual hunt remembers Davis Rice, a young man who passed away in 2007.
A passionate duck hunter and outdoorsman, Davis' legacy is honored through this event which fosters an appreciation for wildlife conservation in youth from across the state.
"We love to end the waterfowl season on a high note with our annual youth duck hunt," said Taylor Martin, Associate Director, Hunting and Fishing Academy. " The first youth sportsman weekend is a great opportunity for our participants and hunting guides to get out one last time before the season comes to a close."
The Friday evening banquet kicked the event off and included a duck hunting 101 course, a silent auction, a scholarship giveaway, and a lifetime license giveaway.
Gavin Cook of Franklin, Tenn. was drawn to receive a $250 college scholarship from Delta Waterfowl, the title sponsor for the event.
Grace Vining from Columbia, Tenn. was drawn to receive a lifetime sporting license donated by the Rice Family. With a face value of nearly $2,000, this license allows her to hunt and fish for the rest of her life.
Attendees were also able to hear Dennis Loosier and Billy Campbell from Dr. Duck Co. speak on the importance of appreciating the journey of duck hunting.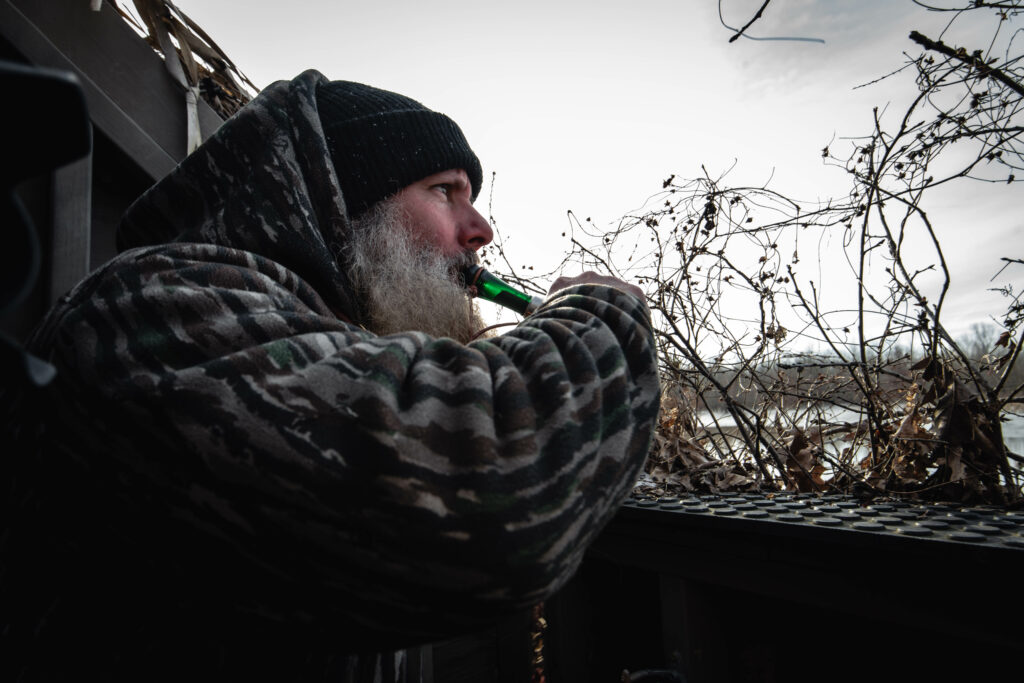 "It was an honor and quite the blessing for me and Dr. Duck to have the opportunity to attend, meet and speak to the next generation of conservationists at the annual [Tennessee Wildlife Federation hunt] this [past] weekend in Dyersburg, TN," said Campbell. " It has never been more important… [to] get our next generation involved so that they may carry forward the knowledge of providing for themselves and the importance of conservation."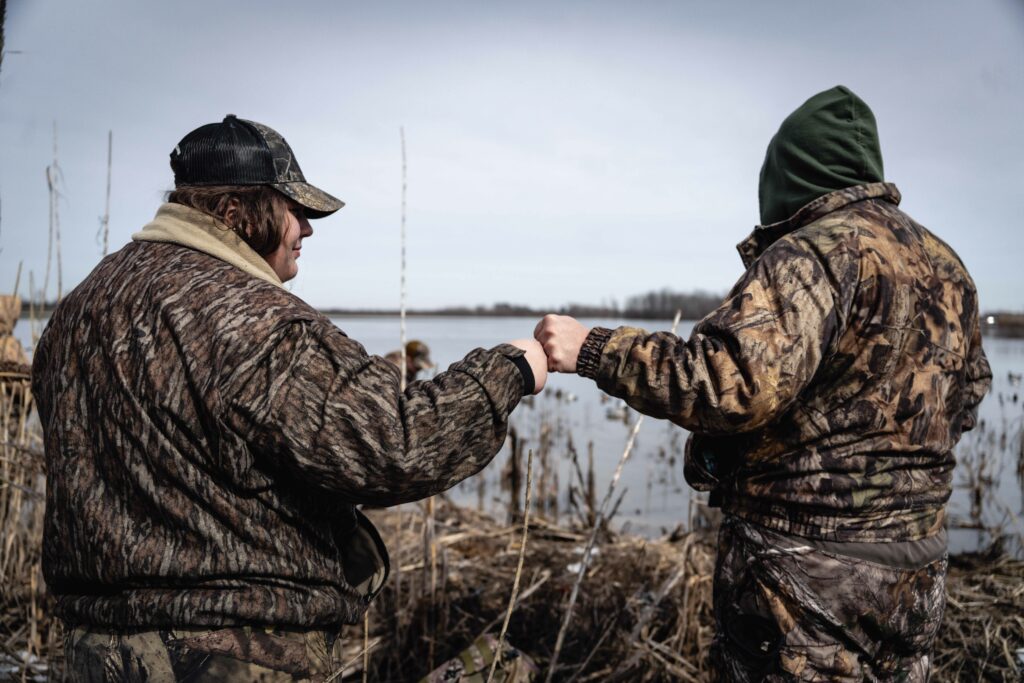 Both Loosier and Campbell joined a group of young hunters in one of the 16 blinds scattered across northwest Tennessee on Saturday morning. Boats, ATVs, and waders were employed by the many experienced hunters and volunteers to guide the novice youth through the frozen waters and fields.
Hunters endured 20-degree weather to experience world-class duck hunting and were able to harvest more than 100 ducks with some youth reaching their allowable limit.
"It's always gratifying to see how many young hunters are able to harvest their first duck at this event," said Martin. "We're all about cultivating the next generation of hunters and having landowners and volunteers generously donate their property, time, and knowledge to achieve that goal is extremely rewarding."
Thank you to our sponsors!
This weekend was made possible through the generous sponsorship of Delta Waterfowl, Ducks Unlimited, the Rice Family, Dr. Duck Co., SeeLite LLC, Drake Waterfowl, TWRA, and the City of Dyersburg.
The Federation wants to recognize E. Star Taxidermy, Dive Bomb Industries, Glendon Allwood, and the Nashville Predators Foundation for the donation of additional items for the silent auction.