Davis P. Rice Memorial Youth Waterfowl Hunt provides youth from all corners of the state the opportunity to duck hunt.
13th Annual Youth Waterfowl Hunt
Last weekend in duck blinds across northwest Tennessee, 112 teens had the opportunity to experience world-class duck hunting—many for the first time—at the 13th Annual Davis P. Rice Memorial Youth Waterfowl Hunt.
The weekend remembers Davis Rice through his favorite pastime and fosters an appreciation for wildlife conservation. Rice tragically passed away in 2007.
"Tennessee Wildlife Federation's Hunting and Fishing Academy is thrilled to provide youth with opportunities to get outdoors throughout the year. In these uncertain times, spending time in the natural world is more important than ever."

Taylor Martin, Hunting and Fishing Academy Program Manager
Turkey and small game hunting experiences are available this spring through the Hunting and Fishing Academy. First-time and novice hunters, both youth and adults, can begin to learn more by visiting tnwf.org/interest.
The hunt on Saturday got underway in foggy, 30-degree weather before dawn. Experienced hunters and volunteers employed boats, ATVs and waders to guide the novice youth hunters to 19 duck blinds across northwest Tennessee. More than 125 ducks were harvested with some youth reaching their allowable limit.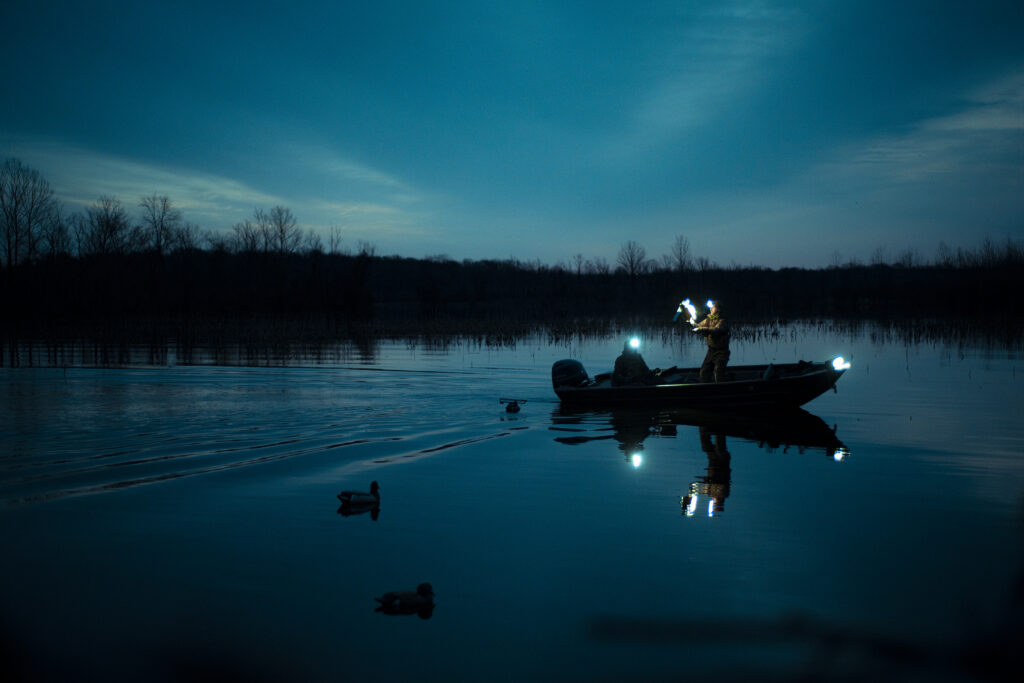 The weekend was made possible through the generous sponsorship of Delta Waterfowl, Final Flight Outfitters, Ducks Unlimited, Academy Sports + Outdoors, Ervin Industries, Tim Grounds Championship Calls, Wetland & Stream Restoration Services, National Scholastic Clay Target Program, Tennessee Wildlife Resources Agency and the City of Dyersburg.
"The Federation's work to recruit new hunters and anglers is critical to the future of wildlife conservation in Tennessee. As one of the largest waterfowl hunts of its kind in the Southeast, the Davis P. Rice Memorial Youth Waterfowl Hunt does just that," said J.W. Worthen, director of programs for the Federation.
Those interested in learning the art of hunting beyond duck hunting, including deer, turkey, dove, squirrel and more, are encouraged to visit tnwf.org/interest.