Youth from across the state flock to northwest Tennessee to duck hunt and celebrate the great outdoors
On February 1 and 2 in northwest Tennessee, the Davis P. Rice Memorial Youth Waterfowl Hunt provided more than 100 youth with the opportunity to duck hunt, many for the first time.
"For every 10 hunters today, there are only 7 growing up to replace them."
"For every 10 hunters today, there are only 7 growing up to replace them. Since they fund so much of conservation, it's critical to pass on this tradition. Not to mention, it's been a centerpiece of relationships with family and friends," said Michael Butler, CEO of Tennessee Wildlife Federation. "Since the 1940s, the Federation has worked for the sound management of the state's wildlife and great outdoors. Fostering the next generation of sportsmen and women is one way we do that."
The Friday evening banquet in Dyersburg kicked the weekend off with a duck hunting 101 course, silent auction, shotgun raffle organized by Ducks Unlimited, and the awarding of several scholarships.
Scholarship and Raffle Winners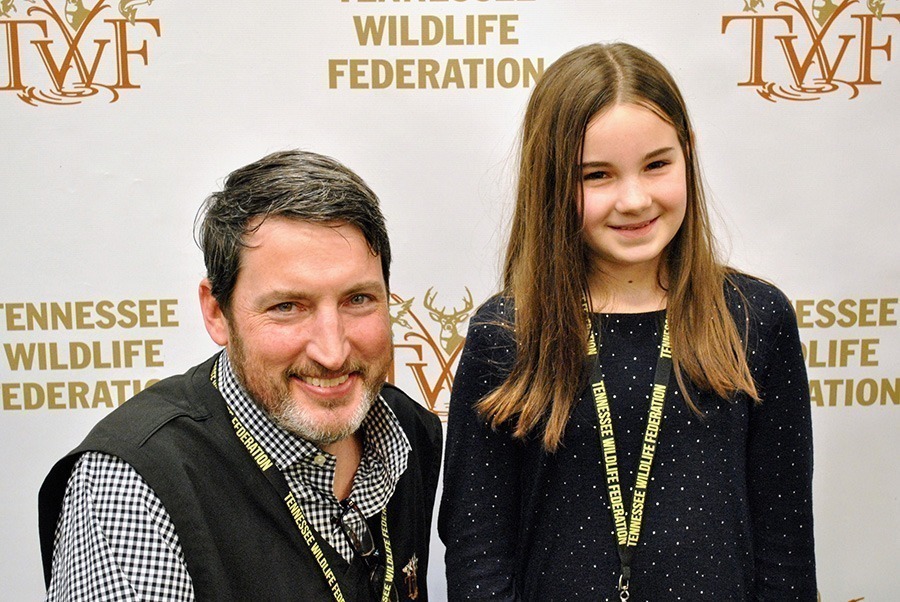 Claire DeCuir of Spring Hill, Tenn., was drawn to receive a lifetime sporting license, which has a face value of nearly $2,000, and allows her to hunt and fish for the rest of her life.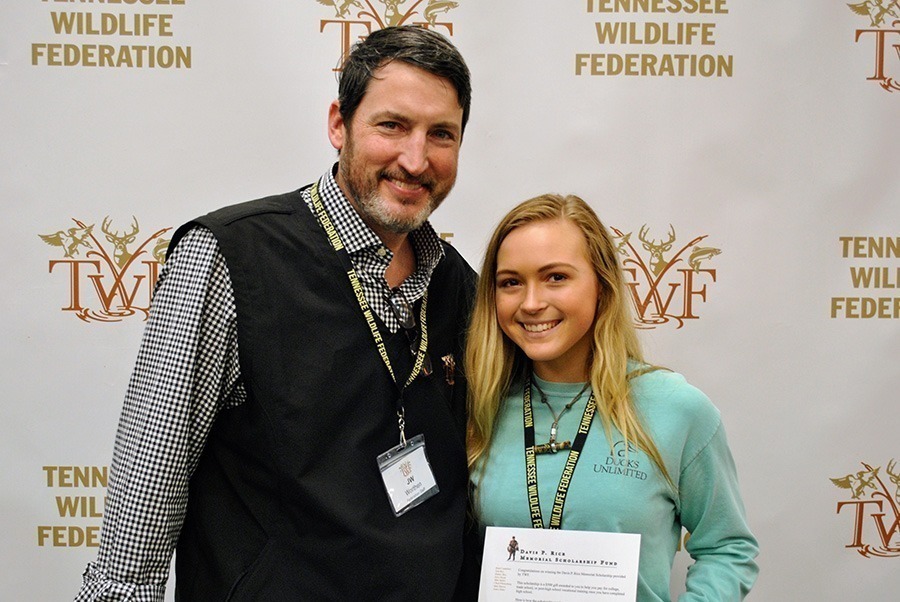 Havannah Wood of Medina, Tenn. received the Tennessee Wildlife Federation's Davis P. Rice Memorial Scholarship, a $500 gift that may be applied to post-secondary educational or vocational training costs.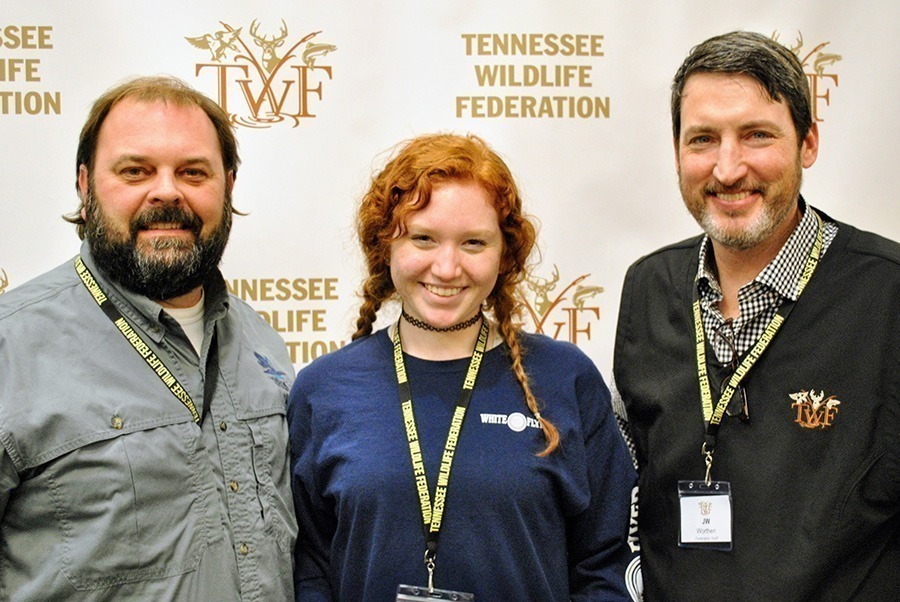 Gabbi Park of Spring Hill, Tenn. was awarded the Delta Waterfowl Davis P. Rice Memorial Scholarship, a $250 gift designated for post-secondary education or training.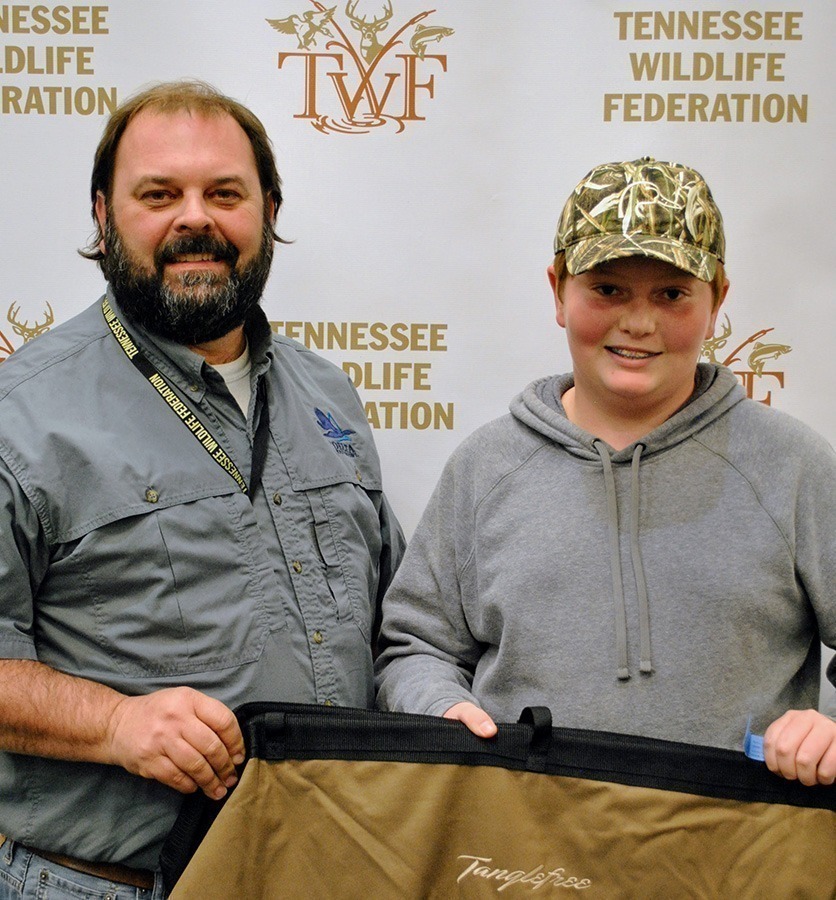 Delta Waterfowl held a raffle that raised $340 for an additional scholarship. Though drawn separately, Cody Hinton of Collierville, Tenn. won both the scholarship and the raffle items.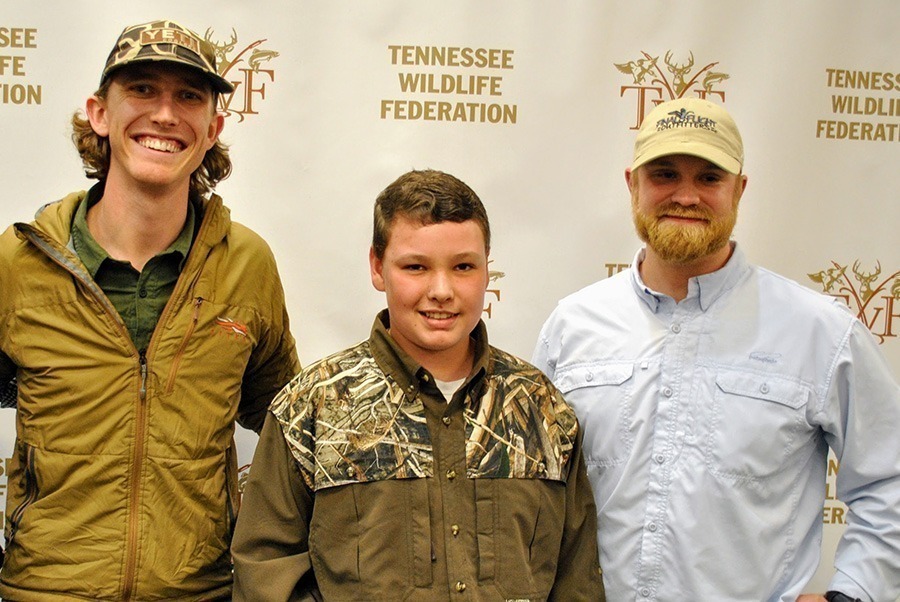 John Dykes of Dyersburg, Tenn., received the Final Flight Outfitters Davis P. Rice Memorial Scholarship, also a $250 gift to offset the costs of post-secondary education.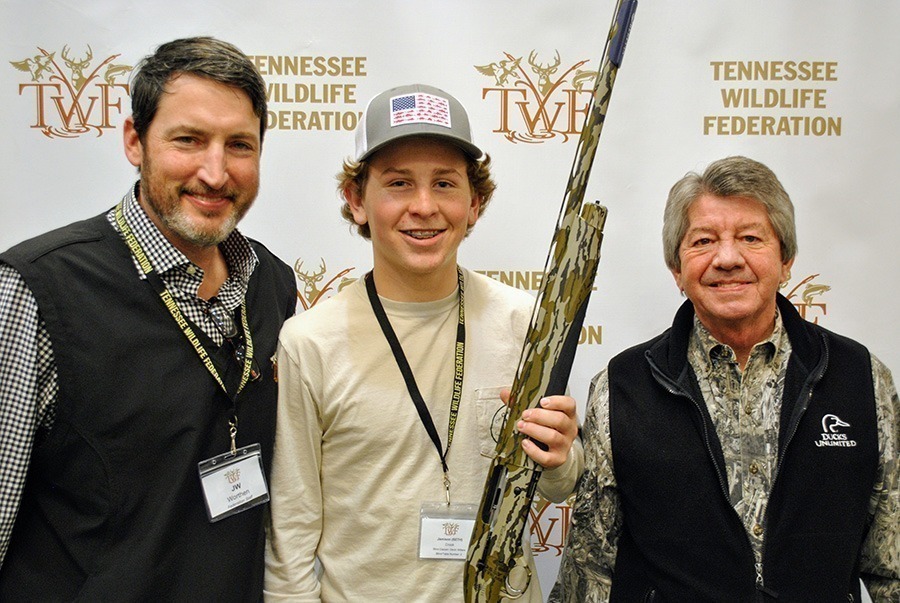 Tom Rice, the father of the late Davis Rice, donated a Beretta A400 Xtreme shotgun that was won by Jamison Cook of Halls, Tenn.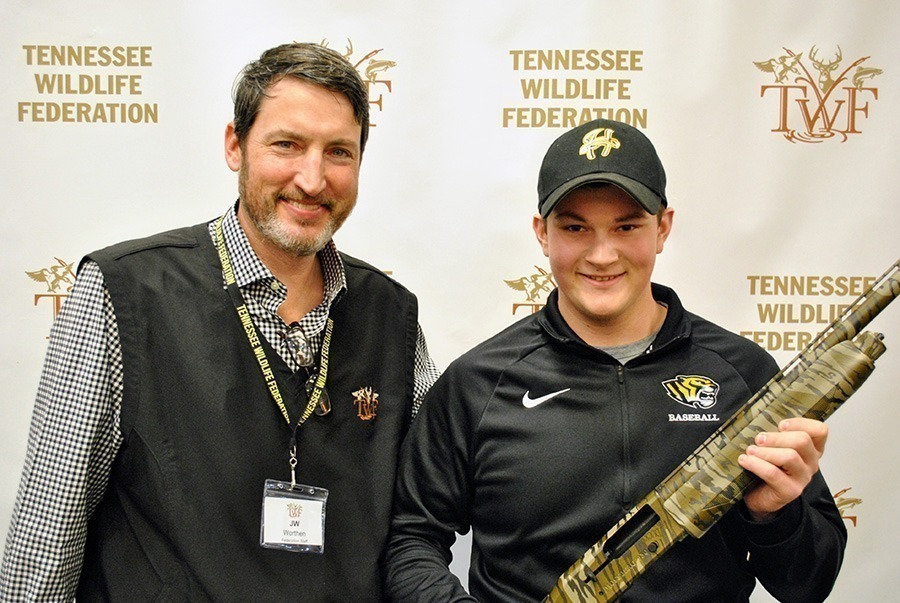 Drew Bentley of Halls, Tenn. won a special edition Mossberg 930 shotgun and John Dykes of Dyersburg, Tenn. won a Franchi Affinity 3 shotgun. Both prizes were provided by Ducks Unlimited.
The Hunt
The hunt got underway in the cloudy, pre-dawn, and unseasonably warm hours Saturday morning. Lifelong hunters and volunteers used boats, ATVs, and waders to guide the novice youth hunters to 13 duck blinds across Dyer and Lauderdale counties in northwest Tennessee. Though the weather was less than ideal for a waterfowl hunt, more than 200 ducks were harvested with some youth reaching their allowable limit.
"We were so excited to spend the weekend with more than 100 youth to give them the chance to hunt in some of the best spots Tennessee has to offer," said J.W. Worthen, director of programs for the Federation. "Regardless of their success hunting, everyone seemed to have had a good time being in the great outdoors and trying their hand at something new."
The weekend remembers Davis Rice, who tragically passed away in 2007, through his favorite pastime and fosters an appreciation for wildlife conservation in youth from across the state. Middle and high school students who compete on Tennessee trap, skeet, and sporting clay shooting teams were invited to the hunt.
Thank you to our sponsors!
The event was generously sponsored by Delta Waterfowl, Final Flight Outfitters, Ducks Unlimited, Sweeping Corporation of America, the Rice Family, Tennessee Wildlife Resources Agency, and the City of Dyersburg.
The Federation's Hunting and Fishing Academy and Tennessee Scholastic Clay Target Program are sponsored by Academy Sports + Outdoors.